Fellow ODE Brew Coffee Grinder V1.1
Fellow ODE Brew Coffee Grinder V1.1, White
Special offer
289,00 €
with VAT
329,00 €
Lowest price within 30 days before this discount: 329,00 € Free shipping for this product!
Stock status:
In stock
Supplier's stock:
20+ pcs
Delivery estimated between Tuesday 29.11. and Thursday 1.12.
Variations
Version 1.1 burr set + updated catch bin lid
NOTE: Not Gen2 Burr Set
Easy grind adjustment
Smart speed PID motor control
64 mm flat stainless steel burrs
31 grind settings
Single dose load bin for maximun freshness
Recommended for pour-over, French press, cold brew etc.
#10
Sales rank
In Sähkökäyttöiset kahvimyllyt suodatinkäyttöön
Please note: This product has a European style electric plug and uses 230V AC power.

Plug type: 2-PIN, CEE 7/7, Type E (Schuko) / Type F compatible, or Europlug.

Use a separate adaptor if you need to plug the device into another type of socket. Changing the plug will void any warranty.
The Fellow Ode Brew Grinder is a powerful and precise home coffee grinder with café capabilities. When grinders try to tackle both brewed coffee and espresso, they become a master of none. In stark contrast, Ode was designed to dominate brewed coffee— pour-over, French press, cold brew, and more.
PERFECT FOR THE HOME
Ode transforms a morning chore into a quicker, quieter, and more enjoyable experience. By chopping off the space-hogging hopper to limit your beans' exposure to staleness-inducing oxygen and adding noise reduction features, your countertop is officially open for brewing business
PRECISION GRIND QUALITY
Grind quality and consistency are key to a great tasting cup of coffee. With Ode, predictable and precise particle size is possible with every push of the button thanks to café-sized flat burrs, a powerful motor with PID feedback control, and easy grind adjustment.
DELIBERATE DETAILS
A stacked variety of carefully engineered features set Ode a part from the pack. With a magnetically aligned catch for added cleanliness, a grinds knocker to reduce grind retention, and auto stop for one less step, Ode is here to contend with the café titans.
Brand Fellow
Product number

10736
Colour: White

Dimensions: 239 mm x 105 mm x 241.5 mm

Weight: 4.5 kg

Grinds Capacity: 80 g

Power: 140 W

Materials: Stainless steel burrs, aluminum body, plastic load bin and base

Voltage: 220V

HZ: 60 HZ

European two-pin plug (Schuko)

Grinder and burrs manufactured in China
---
Related products
Our customers also bought
Special offer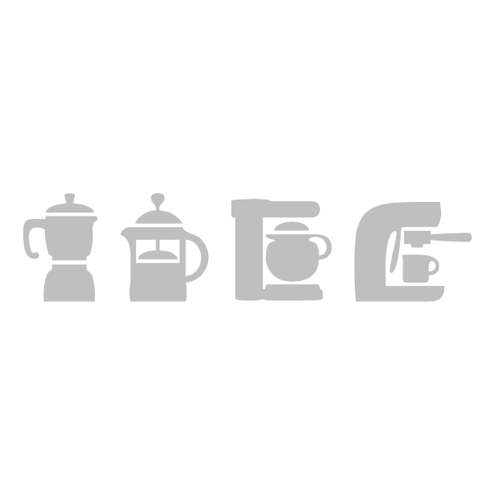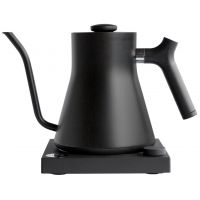 Top seller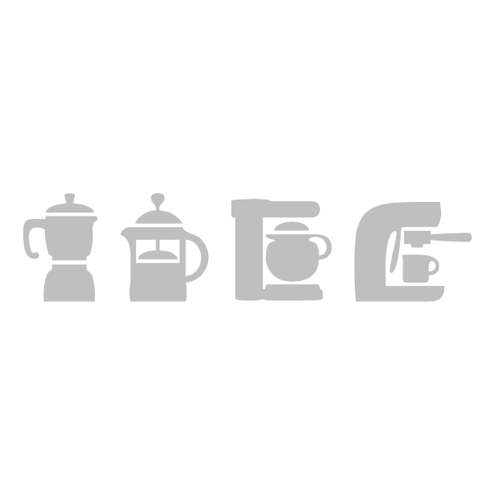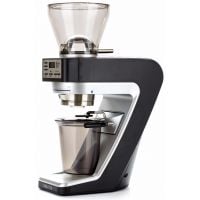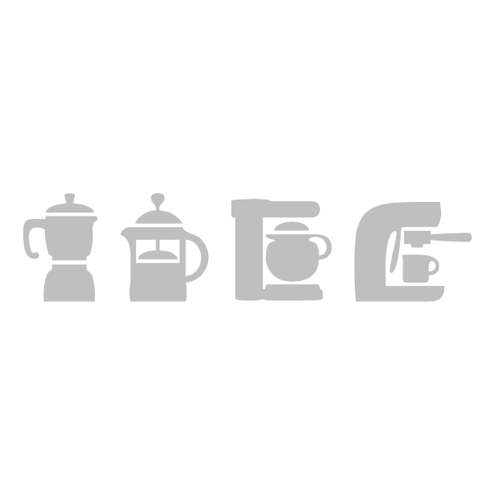 Customer reviews
Fantastic grinder
Lu
If you're looking for a drip coffee only grinder, look no further. It's the smallest and best looking grinder on the market. The design touches are great (like the catch cup snapping in place with a magnet). It's very quick and does a great job.
Fellow ODE Brew Coffee Grinder V1.1, Black
Ferg
Great
Very good products and shipping!
Paola Campana
Thank you so much to sell the wonderful products and congrats for the speed shipment!
Fellow ODE Brew Coffee Grinder V1.1, Black
A++++
very professional experience and great service.
thanks!!
Easy and good Machine
Benjamin
The ODE Brew has a constant grinding and you can test this in every new coffe that you brew. I just have the Problem with the noise it makes, then it is not in use. But if this Problem is fixed, best buy ever.
Ode
Dinu
Amazing piece of equipment. Beautiful design. Not very easy to use - in terms of collecting the coffee after grinding - compared to Vario, but close. The result is far superior to Vario, by all means. It feels smaller than it shows in pictures, and the construction quality is superb. Very satisfied with the purchase.
Mutteripannusta kylmäuuttoon
J.L.
V1.1 jauhaa jo omiin tarpeisiin (mutteripannu ja V60) kyllin hienoa. Reilun kilon jauhamisen jälkeen kalibrointi on hyvä tehdä uudestaan jotta karkeus säilyy sopivana.
Hiljainen ja tyylikäs
SS
Mylly pysyy paikallaan ja on yllättävän hiljainen. Karkeudensäätö on tarkka. Hyvä hinta/laatusuhde. Suosittelen.
Hajontaa jauhatuksessa ja kolinaa
Sevk
Metallista kolinaa terien pyörimisessä alusta asti, ikään kuin olisi irti joku tai terät kierossa. Jauhautuksessa on hajontaa kuin Harion käsimyllyllä olisi vääntänyt kahvia. Nopea mylly kyllä on. Kuorien roskat jää jauhatuksen jälkeen säilön kannen päälle.

Lisäksi omaa tyyppivikana sen sirinän, tekijöiltä on unohtunut sähkötekniikka kerrata ennen suunnittelupöydälle menoa.

Halvemmalla saa tasaisemmin jauhavia myllyjä, jo satasen Wilfa tekee tasaisempaa jälkeä kuin tämä.


Hei! Ikävä kyllä kuulostaa siltä, että olet sattunut saamaan jonkin maanantaikappaleen. Laitoin sinulle sähköpostia myllyn takuuvaihdosta. ystävällisin terveisin, Tiia.
Fellow Ode
Hyvän kahvin ystävä
Olen erittäin tyytyväinen ostokseeni, vaikka myllyssä on tiedossani ollut tyyppivika. Mylly pitää pientä sähköistä hurinaa. Tämä luvattu korjata erikseen ilmoitettavana ajankohtana. Vian johdosta miinustin yhden tähden. Mylly on helppo käyttää ja vaikuttaa erittäin laadukkaalta. Jauhatustulos on myös laadukas. Tämän myllyn kehittämisessä on selkeästi ollut ajatus mukana.
Riktigt dålig och inte färdigutvecklad
Mattias
Kaffekvarnen surrar i standby så att det hördes från olika våningar i mitt hus. Fick förklaringen att det var ett känt problem och att jag skulle testa olika eluttag för att se om det blev bättre. I min värld är det här en produkt som börjat säljas trots att den inte är färdigutvecklad. Riktigt dålig