AeroPress Micro-Filters filter papers 350 pcs
Price
Stock status:
In stock
Supplier's stock:
20+ pcs
Delivery estimated between Friday 1.12. and Monday 4.12.
#1
350 white paper filters suitable for the AeroPress coffee maker.
---
Related products
Top seller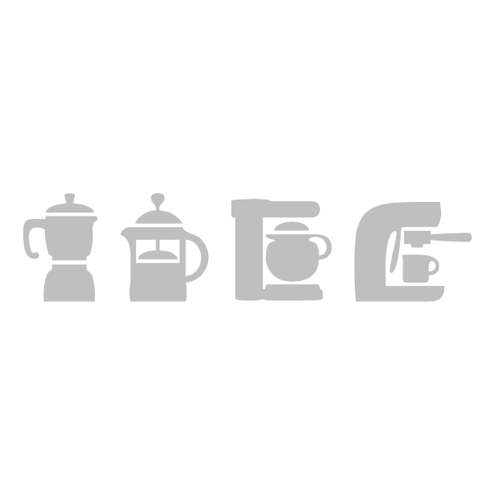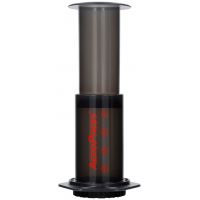 Top seller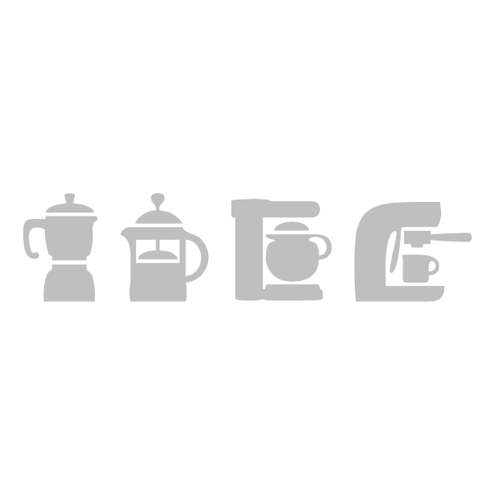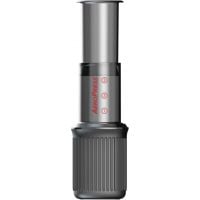 Our customers also bought
Customer reviews
Top paper filters
T.A.
Genuine Aeropress quality but still the paper taste has to be mitigated pouring water on the filter BEFORE USE...
These simply work
Y.L.
I prefer using paper filters and these simply work. I use a metal filter but have found them to be finicky when using and can be hard to avoid spillage so for that reason alone I prefer these paper filters.
My
Raymond Noble
I use my AeroPress all the time to make my coffee at home or camping or traveling I have the travel system so it goes everywhere with me even if I am grinding my own beans and not powder I find this is the best system I have ever used even to clean the grinds you just take the filter cover off and finish the push through and the grinds and filter come out in one go straight into the bin It is so easy to use I would recommend it to anyone
Just filters
Andrei
Like to use them in Moka Pot. Helps to reduce oils in coffee. Nicely fit different 3 cups Bialetti and Alesis.
Pieni on kaunista
M.R.
Paperilla parasta kahvia.
Hyviä filttereitä
S.M.
Todella toimivia filttereitä. Hinnan toivoisi olevan halvempi, mutta kyllä nämä aika pitkään riittävät. Ei tarvitse huuhdella ennen käyttöä.
Helppo tilata ja hinta-laatu kohtaavat
S.P.
Suosittelen tilaamaan Creman kautta - helppoa ja vaivatonta kilpailukykyiseen hintaan!
Toimii!
A.A.
Ajavat asiansa.
Suodatinpaperi
J.R.
Sopii myös minun keittimeeni
Toimivat paperit
M.K.
Tekevät, mitä pitääkin.
Kotiin ja asuntoautoon
Arska
Näitä pitää löytyä siinä missä laastareitakin....
AeroPress Micro-Filters filter papers 350 pcs
Ok
Toimiva tuote ja nopea toimitus
Henkka
Ainoa pieni miinus on mielestäni suodattimien hinta, siitä miinuksena yksi tähti :)
Suodatinkiekot
Jartsa
Kiekot toimivat niin kuin pitää, ja yksi pakettii kestää pitkään. Suosittelen näitä mielummin kuin kestosuodatinta, jonka joutuu aina pestä käytön jälkeen, josta myös mahdollista saada haavoja sormeen.
toimii
eeva
kiva säilytys rasia tuli suodatin papereille keittimen mukana.
Nopea toimitus
Maukka
Hyvät suodatinpaperit ja nopea palvelu
Perustarvike hyvään kahviin
AeroPress for me
Presso-kahvin ystävien onneksi Cremasta saa suodattimet helposti.
AeroPress Micro-Filters filter papers 350 pcs
Hyvin toimivat.
Aeropress suodatinpaperit
ap
Hyvä perustuote. Paperit riittävät pitkäksi aikaa ainakin yhden hengen käytössä.
Suodatinpapereita..
Suodatinpapereita aeropressiin. Hoitavat hommansa. Himppu edullisempia voisivat olla.
Yllättävän..
riittoisa paketti noin pieneksi..
Så mycket godare!
A.E.
Använder dessa i en Mokabryggare vilket eliminerar minsta tillstymmelse till sump och därmed ger en renare smak.
AeroPress Micro-Filters filter papers 350 pcs
Ronny
Har då inte kommit nån leverans till mig iaf!!!
Hej! Skulle du kunna kontakta vår kundtjänst så att vi kan hjälpa dig med den uteblivna beställningen?.
Funkar som den ska
Mattias
Fungerar klockrent.
Säkert bra filter
Köpte filterna för att använda ihop med momabryggning för att få ett jämnare flöde Kaffet blev dock godare utan filterna, men det kan bero på varians i andra faktorer. Glömde dessutom att fukta filtret först. Ska testa vidare när jag fått till jämnare resultat.
Genuine Article
Lee
The filters were genuine Aeropress filters. Work as normal. I prefer them to a SS filter because there is less particles. But a SS filter is also good to have as a back up.
Inget svar från kundtjänst
Peter
Kundtjänst svarade inte på mail när jag ville lägga till ytterligare en produkt efter det att jag genomfört beställningen