Lykke Espresso OK CIAO 500 g Coffee Beans
Special offer
16,90 €
with VAT
19,50 €
Lowest price within 30 days before this discount: 19,50 €
Delivery estimated between Tuesday 31.1. and Thursday 2.2.
Italian style espresso coffee
Flavor profile: Pipe tobacco, plum and peanut butter
Intensity: 5/5
Lykke OK CIAO is a full bodied, nutty, dark and intense espresso coffee – just like the happy little Italian inside of you.
This is a coffee for those who think that the flavors "crisp" and "fruity" don't belong in the coffee vocabulary. When you feel like having juice, you have it separately, after coffee.
Top your espresso with a dash of milk from plant or cow, in a velvety cappuccino.
A very OK esprezzo, CIAO!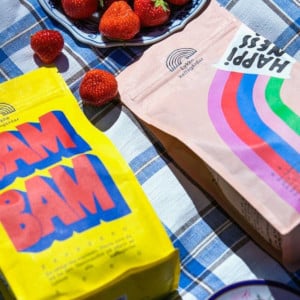 Producing Coffee With No Harm Done
To get a good feeling by doing good things.
Lykke Kaffegårdar own their coffee farms and company together with the coffee farmers, cutting out all middle persons and making sure that nothing or no-one gets harmed when we enjoy a good cup of coffee.
Espresso coffee
Whole coffee beans
500 g
---
Our customers also bought
Customer reviews
Täyteläinen maku
M.S.
Ostin tämän uteliaisuuttani ja ilokseni huomasin, että maku oli miellyttävän tumma ja täyteläinen. Sopii mielestäni erinomaisesti mokapannulla keittelyyn, kun ei jauha liian hienoksi.