Crema Tasting Pack Filter Coffee II - 3 x 250 g
Price
Delivery estimated between Wednesday 27.9. and Friday 29.9.
Bundle offer contents:
-14%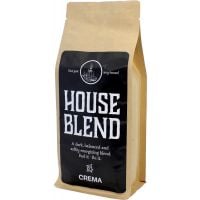 -13%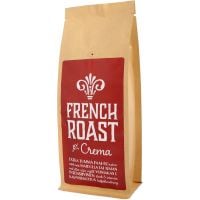 -14%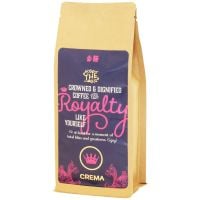 Bundle offer prices are based on regular prices.
Three Crema-coffees 3 x 250 g
Roasted at a micro roastery
Delicious & Dark Roasted Crema Coffee
This tasting pack introduces three dark roasted coffees from Crema's own selection, we hope you find a favorite coffee!
House Blend
The dark roasted and smooth Crema House Blend is a great breakfast coffee as well as a delightful finish to a splendid dinner. Our House Blend also adds a new dimension to your workplace coffee breaks. Enjoy this smooth and delightful low-acid coffee blend throughout the day!
Prepare Crema House Blend using a French press, drip coffee maker, or a percolator. This is what good coffee should taste like!
French Roast
Crema French Roast is a perfect if you love dark roasted coffee! This French roast is best enjoyed with milk, just like the classic French breakfast coffee, Café au Lait. The dark and full-bodied French Roast has an extremely low acidity, providing an authentic and enjoyable experience with every sip. Let Crema French Roast awaken your senses! Can also be prepared in moka pot!
Royalty Blend
Treat yourself to the luxurious and rich flavor of Crema Royalty Blend! Sourced from the lush hills of India, the Monsooned Malabar coffee brings a velvety smoothness and low acidity to this blend, while the addition of Colombia Excelso coffee provides a delightful burst of fruity sweetness and caramel-like indulgence. Experience the perfect balance of boldness and sophistication in every sip.
Brand
Product number

11904

EAN
The tasting pack consists of three 250 gram coffee bags.
The coffees are sold as whole beans or, if desired, ground, in which case all three bags are ground to the same coarseness.
---
Related products