Lykke Big Monday El Salvador 250 g Coffee Beans
Special offer
9,90 €
with VAT
11,90 €
Lowest price within 30 days before this discount: 11,90 €
Delivery estimated between Tuesday 31.1. and Thursday 2.2.
Coffee origin: El Salvador
Flavor profile: sweet caramel, plum and red apple
Intensity: 2/5
Mondays can be rough, but also the beginning of something Big - like the Monday when the Lykke people found a forgotten coffee farm on the slopes of El Salvador's highest mountain.
Lykke Big Monday is like a Salvadorian fruit basket - The Pacas coffee variety is the result of a natural mutation of Bourbon and a bit synonumous with Salvadorean coffee (much like Caturra in Brazil).
There are several coffee producers around the Lykke coffee farm in Chalatenango. The current lot is a collective achievement from some of the closest neighbors of the Lykke farm, who all grow Arabica coffee of the Pacas variety.
Origin: El Salvador
Region: Chalatenango
Producers: Miguel Angel Murcia, Joel isai, Rene Alfonso, José Matias Hernandez Alvarez, Orlando Vasquez
Altitude: 1700-1850 m
Variety: Pacas
Process: Washed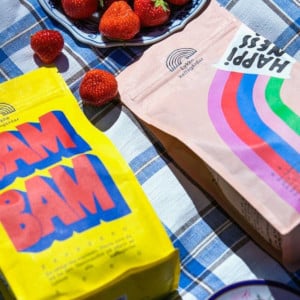 Producing Coffee With No Harm Done
To get a good feeling by doing good things.
Lykke Kaffegårdar own their coffee farms and company together with the coffee farmers, cutting out all middle persons and making sure that nothing or no-one gets harmed when we enjoy a good cup of coffee.
Drip coffee
Whole coffee beans
250 g
---
Our customers also bought