Monin Vanilla 700 ml + Monin Caramel Sauce 500 ml + Monin Syrup Pump
Price
Delivery estimated between Friday 1.12. and Monday 4.12.
Bundle offer contents:
-13%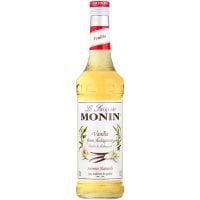 -13%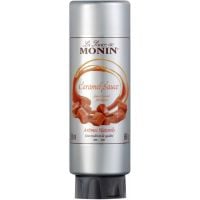 Bundle offer prices are based on regular prices.
Special priced product bundle
Monin Syrup 700 ml
Monin Sauce 500 ml
Monin Pump for 700 ml Syrup Bottle
The following products are included in the MONIN bundle package:
Monin Vanilla Syrup 700 ml
Using pure Madagascar vanilla ensures that the Monin Vanilla Syrup will bring high-quality, rich flavour to drinks and desserts. Use the Vanilla Syrup to flavour your lattes, mochas, smoothies, shakes, specialty cocktails or even whipped cream.
Ingredients: Sugar, water, natural flavouring, concentrated lemon juice, preservative: E202.
Monin Caramel Sauce 500 ml
The Monin Caramel Sauce has a delicious and strong caramel toffee taste. It has a creamy, smooth, rich and perfectly balanced texture. Use it for example in macchiatos, lattes, cappuccinos, milkshakes and with ice cream.
Ingredients: Sugar, caramel, water, skimmed sweetened condensed milk, glucose syrup, butter, modified starch, salt, natural flavouring, colour : E150a, emulsifier : E471, preservative : E202, acid : citric acid. Caramel content : 20 %.
Monin Pump for 700 ml Syrup Bottles
Monin pump for the 700 ml syrup glass bottles. The pump is screwed into the bottle, and when pressing the pump it dispenses easily approx. 10 ml syrup. Simple, fast and a clean way to flavor coffee drinks.
Brand
Product number

11744

EAN

3052910056469

3052910044206

3052911113734
Monin Vanilla Syrup 700 ml
Monin Caramel Sauce 500 ml
Monin Pump For 700 ml Syrup Bottles
---
Our customers also bought