Monin Pumpkin Spice Syrup
Monin Pumpkin Spice Syrup 1 l PET Bottle
Special offer
17,90 €
with VAT
19,90 €
Lowest price within 30 days before this discount: 19,90 €
Delivery estimated between Tuesday 6.6. and Thursday 8.6.
Variations
MONIN Pumpkin Spice syrup balances the comforting flavour of pumpkin with bold cinnamon and clove notes.
Made with select ingredients and pure sugar, MONIN Pumpkin Spice syrup is a highly concentrated, authentic flavouring offering exceptional versatility for creating specialty beverages such as hot chocolates, lattes or teas.
Pumpkin Spice Latte Recipe
20 ml Monin Pumpkin Spice syrup
150 ml milk
1 shot(s) espresso
1 cinnamon stick
Pour Monin flavouring in a glass or cup. Steam milk until frothy and pour over Monin flavouring. Pour coffee over the milk, decorate with a cinnamon stick and serve!
Ingredients
Sugar, water, natural pumpkin flavouring, concentrated lemon juice, colour: E150a, natural cinnamon flavouring with other natural flavourings, natural clove flavouring, natural flavouring, preservative: E202. Pumpkin juice 10 %.
Nutrition facts per 100 ml:
Energy: 326 kcal / 1364 kJ
Fat: 0 g
of which saturates: 0 g
Carbohydrate: 80,9 g
of which sugars: 80,7 g
Protein: 0,1 g
Salt: 0,03 g
Brand Monin
Product number

11573

EAN

3052911222535
Syrup with taste of pumpkin spice
PET bottle
1 litre
---
Related products
Top seller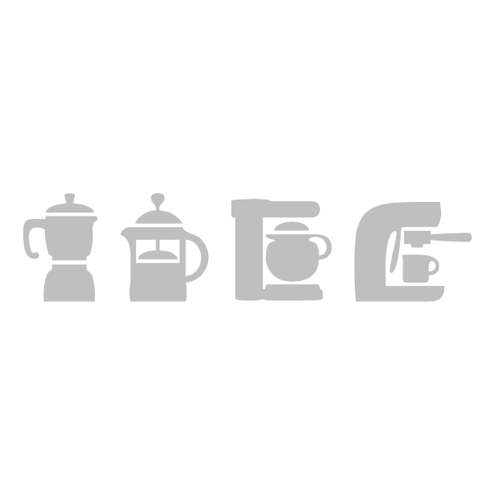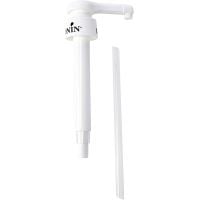 We recommend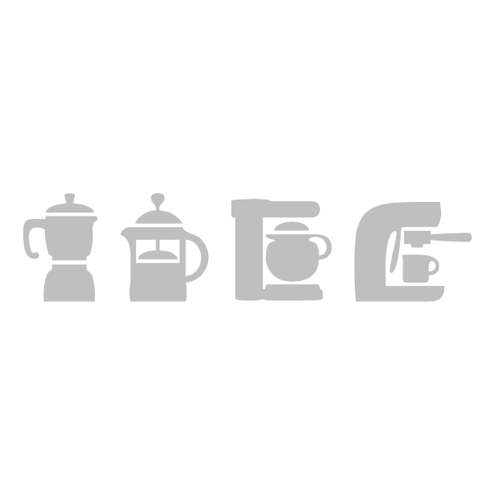 Our customers also bought
Customer reviews
Very good. Autumn has the flavor of Monin Pumpkin Spice
Daniele Furno
Syrup more than great, it's the second time I've bought it and it's really good. You can feel the pumpkin, it is not overwhelmed by the other aromas. The cinnamon and cloves are very present, but in a good way. Highly recommended.
Monin Pumpkin Spice Syrup 700 ml
K.H.
Didn't like the taste but this is personal!!! Going to try the other pumpkin spice syrups to compare.
Delicious
M.M.
Perfect for coffee and even recipes, would order again.
Pretty good
Kai
The syryp tastes exactly like pumpking spice is supposed to . It's pretty good and if you like pumpking spice then id recommend this syryp
Monin Pumpkin Spice Syrup 700 ml
You can have you favourite coffee every day!!
The best seasonal flavor!
C. S.
Thank you for keeping this in stock and for the fast shipping!
It's so much nicer to make Pumpkin Spice Lattes at home.
Perfect for the season
FA
Bought this to recreate pumpkin spice latte while in quarantine to enjoy the season. Very delicious and has a nostalgic taste to it!
Pretty tasty
Bloop
I don't really drink coffee, bought these drunk one night, now I drink coffee and enjoy it
Great find
Abigail
It wouldn't be autumn without some Pumpkin Spice. I'm based in Ireland and have found it very difficult to find locally, especially given covid.
Saving grace for my morning coffee!
Ihanaa Pumpkin Spice lattea kotonakin
L.R.
Hyvän makuinen tuote, kunhan ei vahingossa lorauta liikaa kahvin sekaan. Toivottavasti tämä pysyy valikoimissa! Saisipa tätä myös pienempänä pullona.
The right stuff
I.N.
Erittäin hyvä pumpkin spice -siirappi. Sopii mainiosti latteen.
Erinomainen
J.A.
Ihan mahtava tuote! Aion kyllä tilata lisää niin saa PS lattea ympäri vuoden! :D
Monin Pumpkin Spice Syrup 700 ml
M.M.
Ihanaa siirappia kahviin!
Suosittelen!
R.U.
Mmm, pumpkin spice latteja kotona - 50kpl samaan hintaan kuin kahvilasta 3kpl. Maku on erinomainen! Ja tässä oli ihan oikeasti myös kurpitsaa :)
Hyvä siirappi syksyn latteihin
M.K.
Erinomainen syksyinen siirappi. Vahvimpana makuna kaneli, mutta sopivan mausteinen sateisiin aamuihin.
Monin Pumpkin Spice Syrup 700 ml
Kahvimakustelija
Tuote makuprofiililtaan sopii paremmin leivontaan/ruuan kun kahviin. Ehkä cocktaileihin myös
Kurpitsasesonkiin
Tiia
Vastasi hyvin odotuksiani kurpitsanmakuisesta siirapista. Sisältää 10% aitoa kurpitsamehua ja hyvän maistesekoituksen.
Erinomaista siirappia jättipullossa.
Raisa
Siirappi tuo mieleen syksyn, ehkä jopa joulunkin. Sopii erityisen hyvin Creman Royalty Blend-kahvin seurana kauramaidolla. Testattu myös leivonnassa omenapiirakassa. Ainut miinus tulee jäätävän kokoisesta pullosta. Pienempi 0,5l pullo tai jopa 0,3l olisi aivan riittävä mikäli haluaa tuotteen kuluttaa loppuu ennen eräpäivää.
Monin Pumpkin Spice Syrup 700 ml
Puolen litran pullo olisi ollut parempi ostos minulle, mutta muuten erinomaista ainetta, maistuu miltä kuuluukin.
Monin Pumpkin Spice Syrup 700 ml
Kahvin ystävä
Mukavan mausteinen ja herkullinen, täydellinen syksyyn.
Pumpkin Spice makusiirappi
MissX
Olen käyttänyt kahviin, teehen ja laaksoon. Todella hyvän makuista ja pullosta riittää useampaan käyttökertaan.
Maukas, mutta makea
N
Loppuarvosanaksi antaisin 3/5 - ihan ok. Pienoinen ongelma on se, että jotta haluttuja makuja saa tarpeeksi kuppiin, joutuu siirappia käyttämään melko paljon. Ja toisaalta kun siirappi on aika makeaa, niin tällöin lopputuloksesta tulee usein liian makea.

Parhaan lopputuloksen olen saanut käyttämällä tätä hieman ja täydentämällä makuja muilla keinoilla kuten mausteilla.

Pullo on valtava ja tämän käyttämiseen tulee menemään pitkä tovi. Kannattaa pitää huolta, että korkin kierteet pysyvät puhtaana. Muuten korkki jämähtää paikalleen ja pullo on lähes mahdoton saada avattua.
Miedon makuinen
Lennart
Kun kahvikupilliseen laittaa yhden pumppauksen, jää maku varsin miedoksi, siirapissa voisi olla enemmän mausteisuutta. Kuitenkin hyvänmakuinen siirappi.
Amerikka kahvikupissa
TMU
Hyvän makuinen siirappi, jolla saa itsekin tehtyä maukkaan pumpkin spice latten.
ihana syksymaku
Joanna
Aivan ihanat ja laadukkaat tuotteet. Hyvin pakattu
Autumn in a cup
VK
So delicious! Makes a perfect pumpkin spice coffee ????
Hyvä makusiirappi esim. kahviin
Tiina
Kivan syksyinen maku!
Hyvää makua kahviin
Makulattenam
Syksyn ehdoton must have! Pumpkin Spice lattea päivittäin nom!
Syksyinen siirappi
Eemeli
En ollut aiemmin kokeillut pumpkin spicea vaikka aina syksyisin siitä enenevissä määrin alettiin puhumaan ohjelmissa ja kokkausohjeissa. Tilasin tämän lähinnä jäälatteja varten testiin vaikka varmaan muuhunkin voisi käyttää. Maku ei ollut niin makea kuin oletin, joku mauste antaa tähän myös terävän "kärjen" jota kuitenkin voi halutessaan loiventaa maitotuotteilla. Toimii kuitenkin ihan hyvin soijamaitolateissa ja miksipä ei maitopohjaisissakin.
Syksyinen maku.
Suvi
Mukavan makea, ei tarvitse paljoa laittaa että saa makua! Mausteita sopivasti, täydellinen pikkulisä kahvin sekaan näin syksyllä!
Monin Pumpkin Spice Syrup 700 ml
Ella
Helt okej, men som allra bäst när man blandar den med vanilj, kanel eller liknande höst-inspirerande smaker.
Älskart!
Josefine Larsson
En stor favorit! Ha alltid denna i min latte!
Underbar smak och doft
Bra smak och pris snabb leverans
Höstig pumpa
Stephanie
Monin pumpkin spice syrup har gett mig en liten extra lyx i vardagen. Främst har jag haft den i chai latten. Ger en lite extra mysfaktor. Precis så god som jag förväntat mig.
Supergod smaksirap
Moa
Jag har varit ute efter smaksirapen som de använder i Pumpkin Spice Chai Latte på Espressohouse och hittade den här! Så nu kan jag äntligen göra min egen chai latte hemma hela hösten :)
Nöjd!
Hanna Uutela
Supernöjd!
Köpte Pumpkin Spice för att jag sedan flera år sedan smakade på det och blev förtjust.
Nu beställde jag via Crema och har fått min man helt besatt av den också.

Pumpa smaksirap är kanon god
Martina
Riktigt god och används dagligen hemma till att göra pumpa latte.
Kommer lätt beställa fler gånger från crema.
So yum!!!
Wish there was a sugar free version cause I drink it wayyyyyy too much haha
Nja
Caroline
Förväntade mig nog för mycket, hoppades på Espresso house pumpalatte smak men nja det blev det inte riktigt min den är god och passar bra nu under hösten.
Höstens måste!
Maja
Den här smaken har blivit obligatorisk i vårt kök så fort löven ute byter färg. Med lite kanel och kardemumma i bryggkaffet så framkommer smaken ännu mer 😊
Höst feeling på flaska
Älskade en varm macchiato latte med pumpkin spice. Får sådan höst känsla 😍
Pumpa hela året
Patricia
Nu kan jag äntligen göra min favoritlatte året om istället för att vänta på att hösten ska komma innan man kan köpa den på caféer :)
God men lite konstig smak
Bella
Den är på ngt konstigt sätt både o lite konstig i sin smak, man får passa sig för att ta för mkt. Med lite vanilla blir den bättre.
Ville göra lika pumpalatte som espressohouse
Anna
Jättegott- det blev faktiskt lika gott som på espressohouse, men svindyr frakt tyvärr...
Inte alls lik pumpkin lattes
Ia
Går inte att göra något som likanr en PSL / pumpkin spice latte som de man köper på Starbucks / Espresso house på den här. Det är kaffe med syrup-smak. Vill man ha det så kan man köpa den men det är en helt annan sak. Jag tänkte fel. :/
Sjukt god
Daniel
Sjukt god smaksirap för pumpkin spice latte , rekommenderar
Pumkin Spice
Silvia K.
Äntligen så hittade jag det jag var ute efter, så god i kaffet. Har längtat efter pumkin spice och nu har jag det hemma ???? kommer köpa igen
Pumpa=Höstens favorit
Therese Gertsdotter
Älskar Pumpkin' Spice och det blir dyrt att köpa kaffe på Starbucks (som numera inte heller finns i Gbg länge) 5ggr/Dag så detta är det bästa alternativet
En härlig smak
Patricia
En spännande smak
Klassisk höstsmak
Mats
Vi kör den året runt och är ungarnas favorit att göra egna kaffeblandningar av. Sött och gott så ha insulinpumpen i högsta beredskap!
Perfekt för pumpa latte :)
Thomas =)
Som jag har letat för att hitta pumpa smak för att kunna göra min egna pumpa latte hemma :)
Mums
Fanny
Magisk god! Har den varje dag i min kaffe
Mycket god
Helena Löfström
Den här syrupen är av mycket god kvalitet, motsvarar mina förväntningar. Hoppas den kommer att finnas hela året om :)
åsikt
kai ström
Alkt var bra förutom dyr frakt.
God, men "tam"
Carin
Den här syrupen var god, men jag hade väntat mig betydligt mer kryddsmak i den. Tam i smaken.